With the economy in the toilet, who has the money to eat out anymore? Waiting around at busy restaurants on Valentine's Day only to be surrounded by people on awkward, high-pressure dates just isn't my idea of fun anyway. Better to cook at home for your sweetheart this year, so here's a few suggestions for different types of Valentine's:

First Date / Guy You Lured Home Earlier from the Bar

A first date calls for some social lubricant! Epicurious offers recipes for the
"Top 5 Sexiest Cocktails"
and food pairings. Home Sweet Homewrecker suggests skipping the food pairing to just focus on the fancy booze.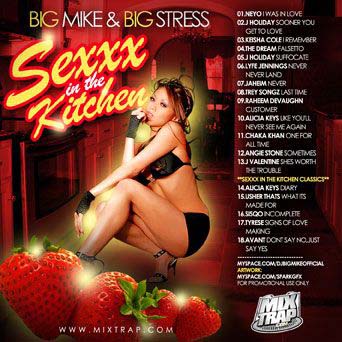 The Old Ball and Chain

Split up the cooking duties. One of you tackles the main dish and the other the sides or dessert. This way you both have a project you can work on in the kitchen, together! No waiting around for your food wondering what to talk about. And do the dishes tomorrow.
Daddy Daughter Date
This is what I'll be enjoying this V-Day. Dad likes Triscuits and Miller High Life, so I think I got it covered!
Flying Solo

Don't have a Valentine? Who needs 'em! Curl up with a box of Annie's Bunny Pasta with Yummy Cheese (for maximum cuddle and comfort levels), your NetFlix and hit the hay with your
man arm pillow
. Is that weird?